If you're not familiar with heat pumps, prepare to be amazed. Despite the name, this modern innovation combines heating and cooling capacity into a single unit. The system performs much like a conventional air conditioner, easily handling local heat and humidity in West Des Moines, IA and surrounding areas, then literally reverses operation to provide a safe, energy-efficient source of heating in the winter.
Efficient Heat Pump Service, Repair & Installation
Heat pumps are wonderfully clean, quiet, and environmentally friendly. Eliminating the combustion process avoids worries over fumes, hot surfaces, greenhouse gases, and byproducts such as carbon monoxide. While there was a time when heat pumps struggled to keep up with temperatures below freezing, modern technology has overcome the challenge to ensure exceptional year-round comfort.
Call our team for your heat pump services!
An industry leader since 1947, Holt Plumbing & Heating, Inc. remains on the cutting-edge of progressive heat pump technology. Well-known as problem solvers, our NATE-certified technicians match the requirements of local weather, your home, expectations, and budget to the ideal system. For more information on IRA visit our FAQ page. For larger installation projects, we offer free estimates and are available for scheduling replacements, maintenance and repairs seven days a week across West Des Moines, Des Moines, Clive, Urbandale, Norwalk, and Johnston, IA. For all of your heat pump interests, concerns and needs … Let Holt Handle That!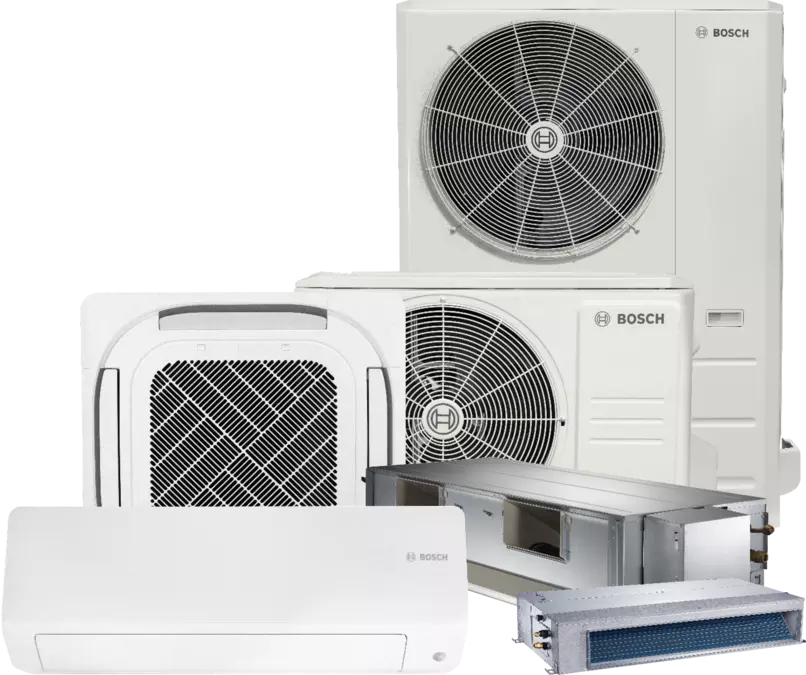 Featured products include Bosch Heat Pumps (Available for residential customers only)
Heat Pump Repair, Heat Pump Installation & Heat Pump Replacement

Norwalk, IA, West Des Moines, IA, Des Moines, IA, Urbandale, IA, Clive, IA & Johnston, IA
Heat Pump Replacement in Johnston, IA | Heat Pump Repair Norwalk, IA | Heat Pump Installation Clive, IA
Heat Pump Repair

∴

Heat Pump Service

∴

Heat Pump Maintenance

∴

Heat Pump Replacement

∴

Heat Pump Installation ∴ Urbandale, IA ∴ Johnston, IA ∴ Norwalk, IA